Impactful & Cost Effective
Get high-quality printing at an honest price. Discover the budget-conscious printing option for large print runs from large to small jobs, featuring clean, precise, and detailed design. Our team of experts use their eye for detail to produce precise products that reflect the high standards of your organization.
Vibrant & Dependable Color Printing
Our certified team of experts maintain quality and control of your piece without compromising the vibrancy of colors. Using our advanced G7 Color Management, GRAXol Technologies, we preserve the quality of your project, even for years to come. Other printing options include padding and binding, specialty coating and finishing, custom die-cutting converting, embossing, foil stamping, varnishing folding.
Examples of Offset Printing Products Include:
Catalogs
Coupons
Books
Flyers
Stationery
Magazines
Newspapers
Efficiency meets quality with digital printing. What does this mean for you? Never miss a deadline or miss out on precision with advanced digital printing solutions. Our team uses high-level printing strategies to produce stunning prints in tight turnaround times without the labor-intensive process of traditional printing.
Customizable & Personalization
Our ability to personalize your project is easy by utilizing variable data to switch up images and graphics between pieces. This allows you to show off different products and offerings within your company.
Examples of Digital Printing Products Include:
Presentations
Newsletters
Postcards
Business Cards
Flyers
Rack Cards
Promotional Cards
GIVE YOUR BRAND A BIGGER VOICE
Make a bigger impact by using large format printing. This type of printing allows you to expand your piece not only in size, but also in design. Elevate your event, office, or campaign by creating distinct and remarkable signage and increase your sales with POS displays. We'll help you create eye-catching visuals with our Titan® 10-foot printer in tight turnarounds and high volumes.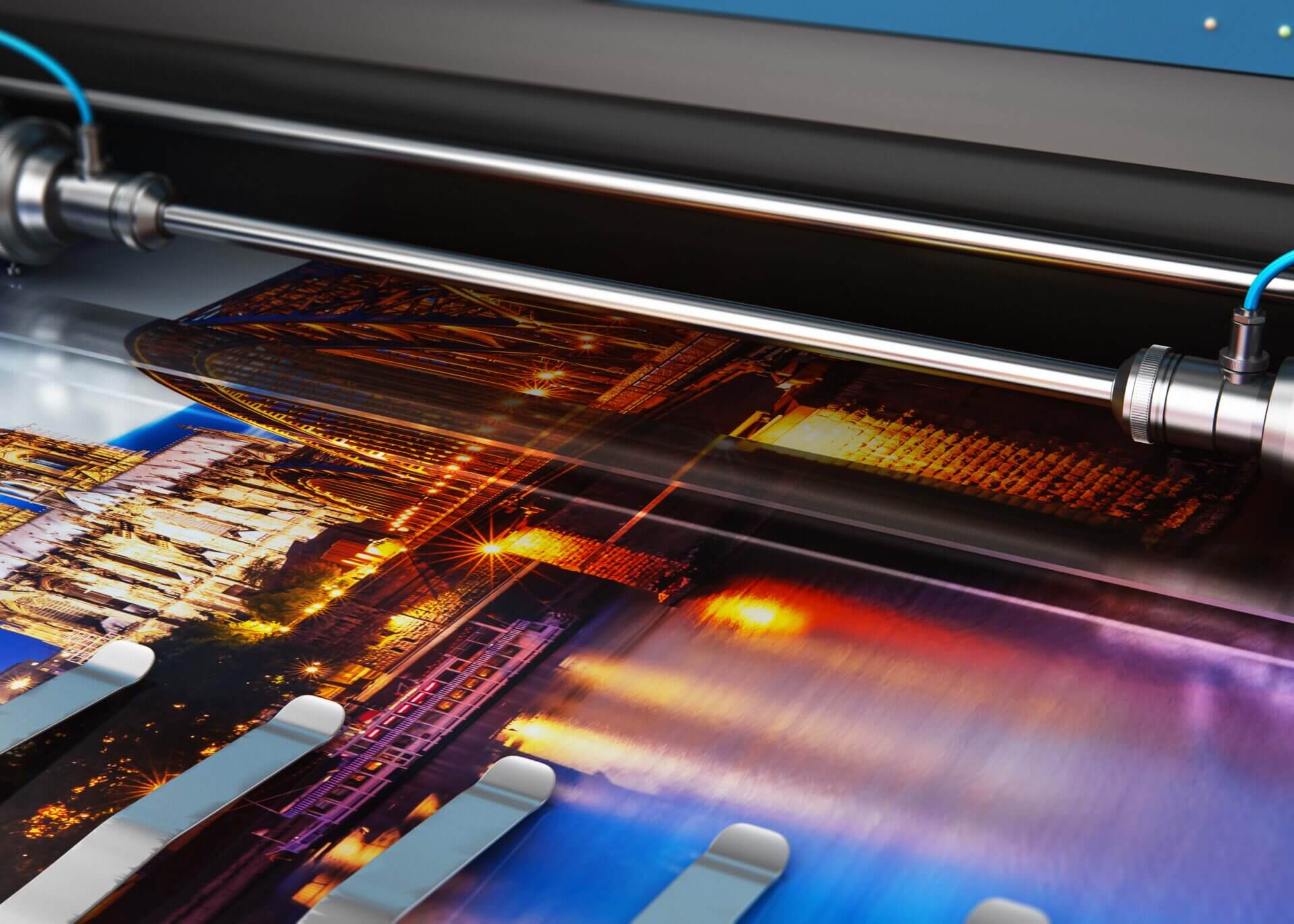 EXAMPLES OF WIDE FORMAT PRINTING PRODUCTS INCLUDE:
Window Graphics
Posters
Banners & Signage
Custom Wall Coverings